Adam Burthom
The artwork with which I am currently occupied is the present outcome of a process of interaction with the wild landscape of the mountain bogland of Carrowkeel, County Sligo. With its limestone rocks, ancient heather clad turf banks, megalithic traces of past human activity and resident plants and animals, it is far removed from the corridors of modern human activity.
By utilising the materials of nature I seek to become involved in the living memory of the land. To respond to the environment as a participant in a process set in motion and guided by intuition to follow a natural course.
Once initiated the life of the artwork continues indefinitely. The forces of nature constantly act to affect the state of the work towards a gradual return to disorganised matter. I encourage the involvement of organic processes in the constant alteration of materials.
The work built up as an archive of gestures and responses, accumulates a charge, and when placed in a contrasting context becomes a transmitter conveying a sense of bringing the outside to the inside.
In the process of my involvement with the environment, I look to what is happening at the periphery of the activity, the point outside of conscious control where there is the possibility of a convergence of nature and the intellect.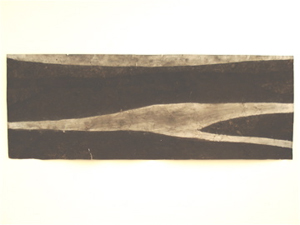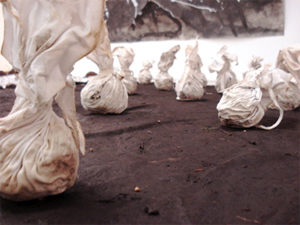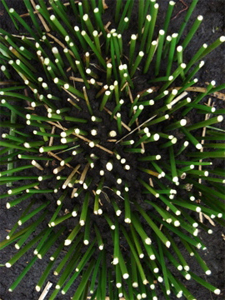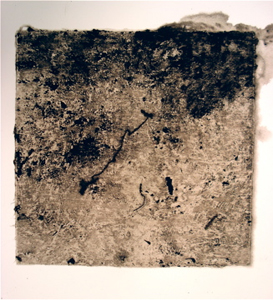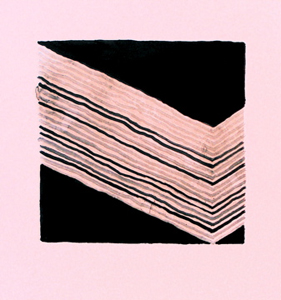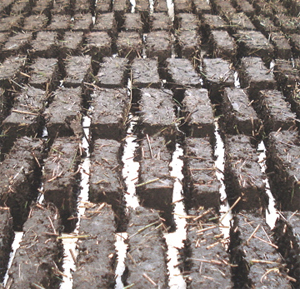 Biography:
CURRICULUM VITAE
2007: B.A. (Hons.) Degree in Fine Art, 2.1.
Sligo Institute of Technology
2006: B.A. (Ord.) Degree in Fine Art, distinction.
Sligo Institute of Technology
Artist in Primary School Scheme for County Sligo VEC with national schools at Ballisadare, Clohogue, Gurteen, Keash, Killavil, Coolbock, Knockminna, Riverstown, Monasteraden, Annaghmore.
2000: Artist in Primary Schools Programme, Sligo LEADER Partnership pilot project with Killavil N.S. work exhibited at Model Arts + Niland Gallery, Sligo.
1998-2001 Co-founder and member of the board of directors of Tower Arts Project. Project to establish programme of arts activities involving artists and local community within Lough Key Forest Park, Boyle.
1996 Co-founder Boyle Artists Group.
1998 Teacher in Arts & Crafts at NCVA level for Roscommon VEC, Vocational Training and Opportunities Scheme, Boyle, Roscommon, Castlerea; Youthreach Training Scheme, Ballaghadereen.
Participation in group shows: Kenny Gallery, Galway;
1994 Iontas Small Works Exhibition, Sligo Art Gallery; Boyle Arts Festival; Carrick-on-Shannon Arts Festival; Working Artists Roscommon, Bank of Ireland, Roscommon.
Moved to Ireland in 1993
Involved with production, organisation and performance of multi-media arts events.
Group shows at: Young Unknowns Gallery and Paddington Roundhouse, London; 051-Media Centre, Liverpool; Joint show at Public Library, Arbroath, Scotland.
Contact Details:
Tully, Keash, Ballymote, Co Sligo
Email: a.burthom@gmail.com
Tel:+353 (0)71 9666249