Submissions are now being accepted for this year's Cairde Visual. The deadline for receipt of applications is June 12th 2017.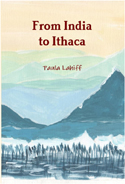 You are invited to the launch of From India to Ithaca, a selection of poetry from Paula Lahiff, in Yeats Memorial Building, Sligo at 1.00 pm on Yeats Day, 13th June.

'Pathway' is a collaborative art commission between residents of Nazareth Care Village and artists Catherine Fanning and Brigitta Varadi.

Bealtaine Events Sligo 2017 - Sligo County Council Arts Service and HSE West Programme of Events
Drawing and Paintings Workshops on Coney Island Sligo Bay.
Ideal candidates will hold appropriate third level qualifications in music and/or music teaching. Candidates will demonstrate a high degree of relevant skills and experience in teaching children and young people, and in musical performance.

Sligo County Council Arts Service invites applications under the following schemes - Arts Venues and Organisations and Arts Festivals and Events.

Glass bead making classes now available at the Graham Reid Design.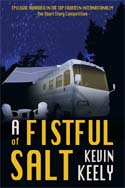 A Sligo taxi-driver gets the chance to win the love of his childhood sweetheart when she gets into trouble with a band of psychopaths.

Sligo Baroque Orchestra is eager to hear from instrumentalists of any age who have good basic technical ability and a desire to be part of an orchestra that includes weekly rehearsals and around eight or nine public performances each year.

The European Creative Industries Alliance (ECIA) recently presented its policy agenda to boost the creative industries. 200 policy makers and representatives from the creative industries gathered in Amsterdam for the launch of ECIA's final report Create! Innovate! Grow!

MyCreativeEdge showcases the work of businesses, freelancers and recent graduates working in the creative industries sector in the West of Ireland, Northern Ireland, Sweden and Finland. Creatives from these areas can create their own highly visual profile on MyCreativeEdge.

Puppetry Ireland aims to promote the activities of Irish puppeteers and the art form of puppetry in Ireland and abroad