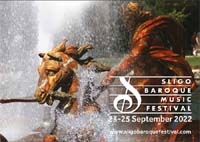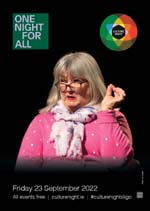 Culture Night 2022 - Events happening in Sligo!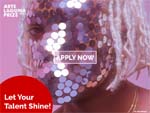 Applications are now open for Arte Laguna Prize 17.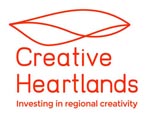 The Creative Heartlands Autumn Newsletter is now available.
Pulled is a community focussed Printmaking and Artist studio based in Sligo Town.
Sligo Writer's Conference, 2-4 September at the Clayton Hotel, Sligo, Ireland.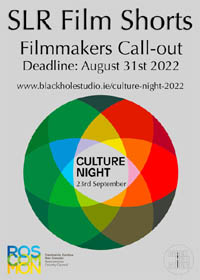 Black Hole Studio are presenting a series of short films as part of Culture Night 2022 in Boyle, Co. Roscommon.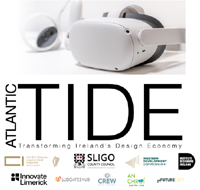 Atlantic TIDE is a collaborative project aimed at boosting design enterprise and impact along the Atlantic Economic Corridor.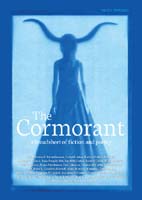 On Thursday 23rd June at 6pm a special gathering at The Factory Performance Space will celebrate the launch of The Cormorant Issue 7.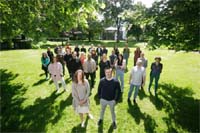 Following the success of the inaugural Platform 31 programme in 2021, this innovative scheme has returned for 2022, showing the commitment of Local Authority Arts Offices, together with the Arts Council, to supporting the continued development of artists throughout Ireland.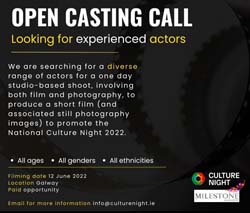 We are searching for a diverse range of actors for a one day studio-based shoot, involving both film and photography, to produce a short film (and associated still photography images) to promote the National Culture Night programme.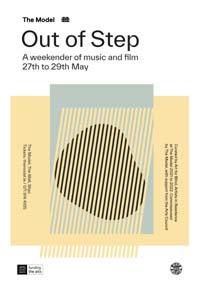 A weekend of music, film, performance, conversation, and workshops at The Model curated by Art for Blind - Friday 27 – Sunday 29 May.

Culture Night is a national moment celebrating culture, creativity and the arts and seeks to actively promote the belief that this rich and varied culture is alive, treasured and nurtured in people's lives, today and every day.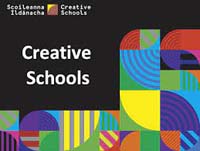 Creative Schools 2022 welcomes applications from schools and Youthreach centres across the country who would like to join the programme.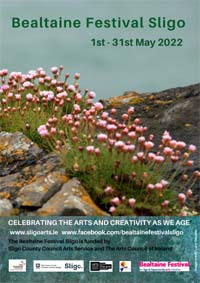 All events are FREE to attend. For further information, contact Catherine 086 842 4969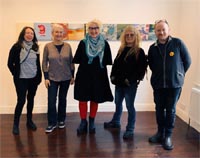 Cairde Visual Open Submission Exhibition has been a very welcome feature in the annual arts festival programme.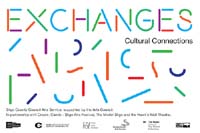 The Exchanges talk series is presented by Sligo Arts Service and Create, the national development agency for collaborative arts, to celebrate the rich cultural diversity within the Sligo community.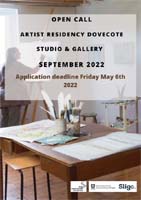 As part of Sligo County Council Arts Service CPD programming 2022 we are offering Sligo based emerging & established artists the opportunity to apply for Dovecote Studio & Gallery Sligo - Artist Residency.
Sligo County Council's Culture and Creativity Strategy 2018-2022 has as its central policy the wish to enable creativity in every community in County Sligo.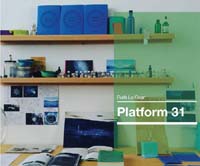 PLATFORM 31 is a nationwide artist development scheme by the 31 Local Authority Arts Offices, in collaboration with the Arts Council.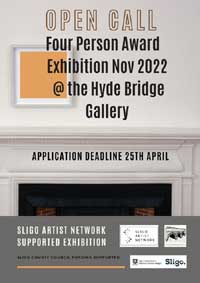 Applications are sought for inclusion in a four-person exhibition at the Hyde Bridge Gallery. November Saturday 5th to November 26th 2022.
New round of Music Network's, Music Capital Scheme Awards. The scheme, which comprises three different awards, supports the purchase of musical instruments and is designed to respond to a broad range of capital needs within the music sector in Ireland.
Platform 31 is a bursary programme designed to support and enable career development for 31 mid-career artists (one from each of the 31 local authorities).
Sligo County Council Arts Service invites applications under the categories - Arts Venues and Organisations and Arts Festivals and Events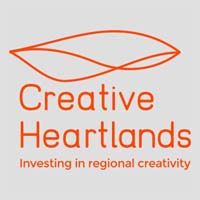 You are invited to the first online Creative Heartlands Meetup for 2022. Taking place February Tuesday 22nd at 11am.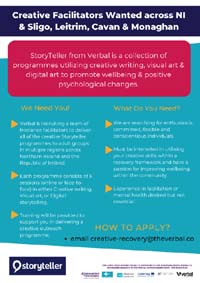 StoryTeller from Verbal is a collection of programmes utilizing creative writing, visual art & digital art to promote wellbeing & positive psychological changes.

Applications are now being accepted for rental of purpose bult Artists' Studios, at The Model in Sligo.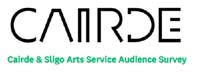 This survey is being conducted by Cairde Sligo Arts Festival in collaboration with Sligo Arts Service. Results will be shared between both organisations.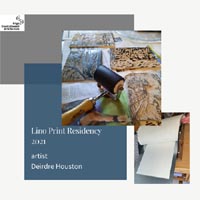 The residency project supported the work of artist Deirdre Houston in the development of a new collection of lino cut prints based on drawings carried out during the Covid lockdown restrictions.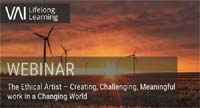 The Webinar will address best practice considerations and techniques for visual artists who wish to reduce their environmental impact.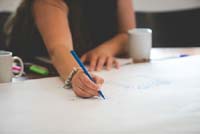 Create invites expressions of interest from collaborative socially engaged artists, or artists interested in/transitioning into collaborative socially engaged arts, who wish to avail of a focused period of mentorship to develop and consolidate their practice.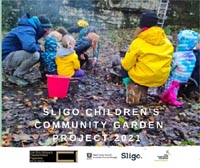 Sligo Children's Community Garden project. 'Creating bonds with the children, through the sharing of story and tale.'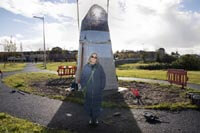 A sculpture commissioned by Sligo County Council under the Per Cent for Art Scheme as part of the recently completed N4-N15 Sligo Urban Improvement Scheme and the Social Housing apartment development at Rosses Point Road, with support from Sligo Tidy Towns.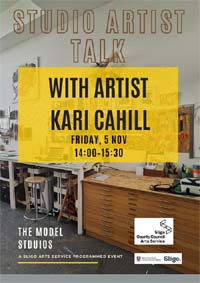 Are you an artist based in Co Sligo. Thanks to Creative Ireland (Sligo) funding, the Sligo Artist Network is offering two artists the opportunity of Interview/written text support sessions delivered by Barry McHugh.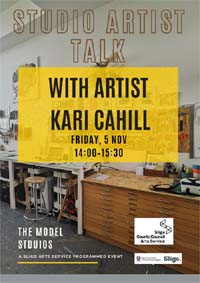 As part of the Sligo Arts Service CPD programming for 2021, Sligo Arts Service is linking with Artist Kari Cahill for a Studio Visit and Talk at her studio in the Model.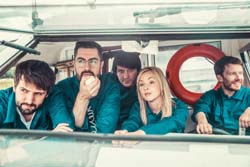 Spilt Milk makes its return to Sligo for its third edition from 18th - 21st November, 2021. Coming a year on from its online event Transmission last November, organisers are delighted to announce the festival will return as an in-person series of live shows, installations, film screenings and workshops across four days and nights.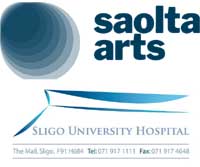 Saolta Arts and Sligo University Hospital is currently seeking expressions of interest from multi-disciplinary artists in County Sligo to join an artist panel (visual arts, film, music, literature). The panel will be in place from November 2021 until December 2023.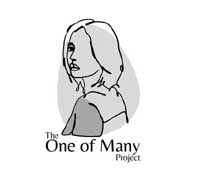 Amir Abualrob and Osama Alazza are delighted to announce the "One of Many" Project, funded by The Arts Council of Ireland.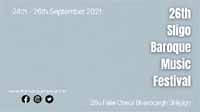 The 26th Sligo Baroque Music Festival will take place from Friday 24th September to Sunday 26th September 2021.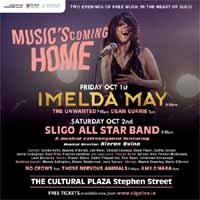 'Music's Coming Home' is a weekend of free music with 2 great concerts in the Stephen Street Car Park on Friday October 1st and Saturday 2nd featuring Imelda May and a host of brilliant Sligo musicians.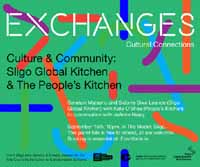 Sligo Arts Office are delighted to share that the last talk in the Exchanges series, 'Culture & Community: Sligo Global Kitchen & The People's Kitchen', will take place as an in-person talk on Wednesday, September 15th at 12pm in The Model, Sligo.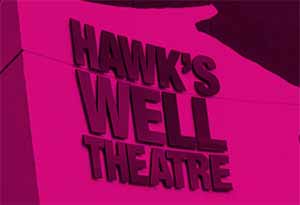 Do you have a creative idea that you want to explore and develop?
Dave Flynn's @IrishMemoryOrchestra is inviting applications from musiciansaged 10 – 24 to participate in the 2021/22 IMO Youth Orchestra & Choir programme: 'Vision and Memory'.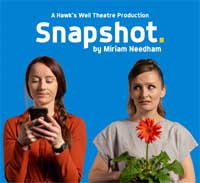 Excitement is building ahead of the stage PREMIERE of Snapshot by Miriam Needham, directed by John Carty.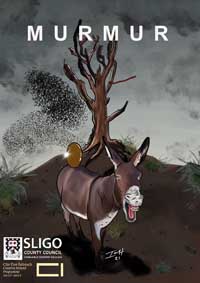 Murmur is an absurdist audio drama; an experimental 'sound cartoon' for the listener. Ren and her unborn Baba are living a makeshift life in the high woods. Here, they encounter Bee, who has the answer to Ren's prayers. Or does she?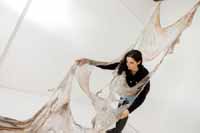 Create and The Model are pleased to announce Nadia Tamerji as the recipient of the 2021 Artist Residency Award. This award was designed for collaborative socially engaged artists who have first-hand experience of displacement and/or are shaped by histories of intergenerational migration.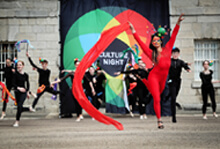 Culture Night invites everyone, everywhere on one joyful night to discover and celebrate all that our culture is today. With a rich and diverse programme of thousands of events that span layers of arts and culture from architecture to comedy, circus to dance, film to literature, museums to music, heritage to sport and science to fashion, to name but a few….Culture Night / Oíche Chultúir 2021 will take place on Friday, 17th September.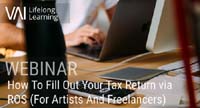 As part of Sligo Arts Service CPD support to artists' programme 2021 we have linked with VAI to run a support session on Tax Returns as a freelances / self-employed artists.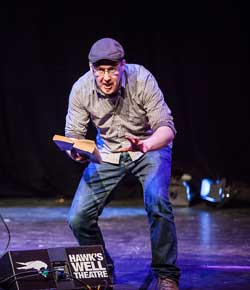 Young Theatre fans and Families will be delighted to learn about 'The Hero's Tale' an exciting adventure story performed by Wayne O'Connor at Hawk's Well Theatre this Thursday 12th August 2021.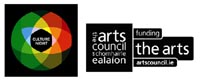 Culture Night is an annual all-island public event that celebrates culture, creativity and the arts. This year, it will take place on Friday 17 September 2021 between 4pm and 10pm.
Sligo County Libraries seek applications for a Writer in Residence to oversee a programme of literary events and online creative workshops for two years beginning in 2021.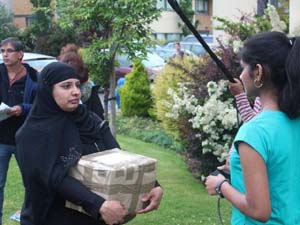 Cairde Sligo Arts Festival is running from July 3rd to 11th, 2021.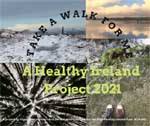 Sligo County Council, through the Sligo Healthy Ireland Fund 2019-2021 has commissioned four artists; Michele Feeney, Laura Gallagher, Sarah Sexton and Karen Webster to creatively capture Sligo walks to explore the relationship between people and their environment.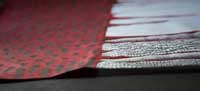 Create and The Model invite expressions of interest for an Artist Residency award from collaborative socially engaged artists who have first-hand experience of displacement and/or are shaped by histories of intergenerational migration. For this residency, candidates may or may not self-identify as refugee, migrant or otherwise through lived experience and/or second generational memories.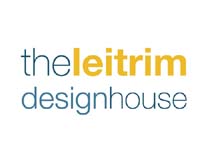 The Leitrim Design House is seeking applications for the position of Design Project Manager under a new project called Creative Heartlands that will run across counties Leitrim, Sligo and Roscommon.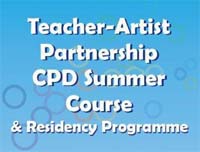 Sligo County Council together with Sligo Education Centre are thrilled to launch a "Call Out for Artists" to broaden their practice, receive fully paid Training and in-school Residency Opportunities in the 2021 Online Teacher-Artist Partnership CPD Summer Course and Residency Programme. Artists can apply to be part of the scheme via expressions of interest to Angela Currid, Sligo Education Centre by email at angela@ecsligo.ie no later than 5pm on Friday 21st May 2021.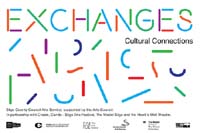 We are delighted to invite you to the talks series from the Exchanges programme brought to you by Sligo County Council Arts Service.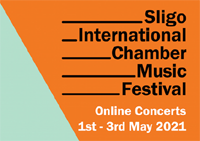 Sligo International Chamber Music Festival 2021, will take place online from Saturday May 1st to Monday 3rd May 2021. Join one of Ireland's leading chamber music events put together by the excellent team of the Sligo International Chamber Music Festival.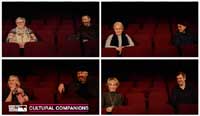 The Hawk's Well Theatre is inviting new participants to join their 2021 Cultural Companions programme, which proved so popular last year. If you are aged 50 years or older and cocooning alone they would love to hear from you!

Bealtaine festival celebrates creativity as we age!

Gráinne Hope, founder and Artistic Director of Kids' Classics, and Moira Sinclair, Chief Executive of the Paul Hamlyn Foundation and Chair of Clore Leadership, will explore the theme of cultural leadership, including its role within the field of arts and health.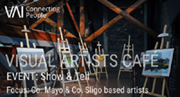 This Visual Artists' Café will put our Co. Sligo and Co. Mayo based members in the spotlight in a 'Show and tell' format.
Sligo's German Twin Town Kempten City Councillor, Lajos Fischer sent an invitation to the people of Sligo and especially to musicians and artists to send contributions of their artistic creativity to a website he is setting up for the Covid period as "live meetings" between the Twin Towns, exchanges etc are not possible at present.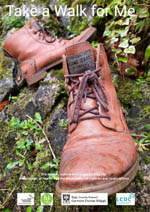 Sligo County Council, through the Sligo Healthy Ireland Fund 2019-2021 has commissioned four artists to creatively capture Sligo walks to explore the relationship between people and their environment.

A nationwide artist development scheme by the 31 Local Authority Arts Offices, in collaboration with the Arts Council of Ireland.
This intimate workshop (maximum 10 attendees), delivered by artist Anthony Haughey, will examine questions of authorship and representation in community based filmmaking, facilitating group-wide discussion and sharing of the topics covered. Participants should have a project (in any art form) in mind to enable full participation.

Sligo International Chamber Music Festival have made festival video, made in isolation, by the wonderful team of Sligo International Chamber Music Festival 2020. A video of messages, music and memories.