Conor Gallagher
www.conorgallagher.com
The Model Studios, Sligo
087 2340147
info@conorgallagher.com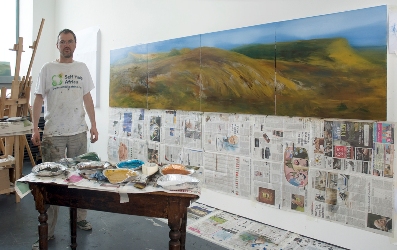 Born in Sligo in 1964 and originally a graphic designer, Conor Gallagher has been practising as a fine artist since 2008.

In May 2010 he was awarded a studio at The Model in Sligo.

He has had a busy year exhibiting at the Cairde Festival Art Exhibition Group Show, at the Art Mart Studios; 'The Cailleach of Sligo', a Solo Exhibition of 100 brush and ink drawings at The Model:, 'The Hawk's Rock', a Solo Exhibition in a specially commissioned gallery at Kinnagrelly Wood, Coolaney as part of Culture Night 2010; 'Brave New Work', a Group Show at Sligo Art Gallery and 'Higher Ground', a Solo Show at The Model at the end of May 2011.
[Higher Ground Solo Exhibition Conor Gallagher Invite - 214 kbs ]

His work is about digging deeper into the idea of place and land as a material exploration and this involves the making of paint from pigments, minerals and oils to make his paintings.

Influences include Hughie O'Donoghue, Pierre Bonnard, Egon Schiele, Miquel Barcelo, Camille Souter and Sean McSweeney.

His work can be seen at www.conorgallagher.com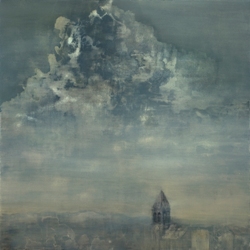 Church I / Oil on Cavas / 700mm x 700mm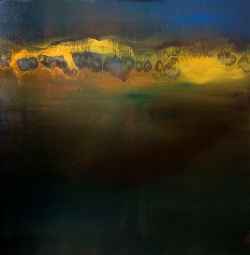 Higher Ground I / Oil on Canvas / 1000mm x 1000mm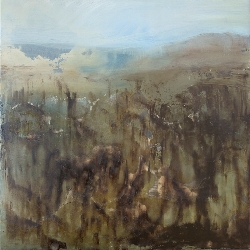 New Painting II / Oil on Canvas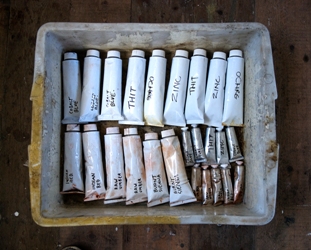 Oil Paint made from pigment