Tinka Bechert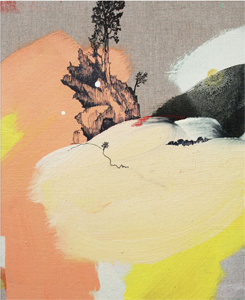 http://www.tinkabechert.com/
contact@tinkabechert.com
Artists Statement:
To dissolve the boundaries between painting and drawing I use oil paint, marker, charcoal and ink to merge an array of materials, techniques and disciplines.
As materials and genres mingle, aesthetics and concepts intertwine.
In the spirit of assemblage, I appropriate graphic elements such as maps, architectural drawings and botanic illustrations as descriptions of perception and of collective memory. I reclaim fragments of found imagery and suspend them within painted abstract fields.
My ongoing exploration of this balancing act between abstraction and figuration parallels the combination of intuitive, process-oriented painting with the ambiguous nature of concepts, meaning and narrative.
If you are interested to find out more about particular subjects, exhibitions or galleries I work with, please refer to my website or email me at the address provided.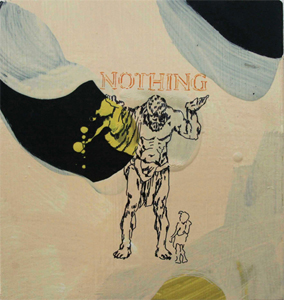 Biography:
Tinka Bechert is originally from Berlin. She lives and travels from, to and in Sligo, where she studied and works whenever possible. Her artistic activities have brought her work to many countries, including Ireland, the UK, Germany, Austria, Brazil and Canada.
Recent Awards include the realisation of an artists' book (containing original lithographs) in 2006 in Berlin, Germany (with artists' book publisher Mariannenpresse) and the Irish Arts Councils' Banff Residency Award in 2007.
Tinka Becherts' work is held in many private and public collections including the Office of Public Works, Ireland, the Central Library/ Archives, Germany (Staatsbibliothek Berlin), the Victoria and Albert Museum London (National Art Archives) and Tate Britain, London.

Contact:
Email: contact@tinkabechert.com