Annie West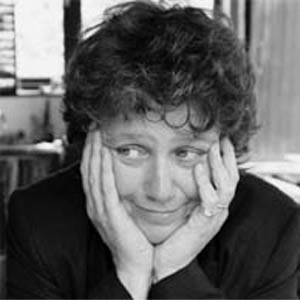 http://www.anniewest.com/
info@anniewest.com
Born in 1961, Annie graduated from Dun Laoghaire College of Art & Design (IADT) in 1979 with a Diploma in Design for Communications.
She began working in the Design Department at RTÉ and Tyne Tees Television and various independent TV productions for Channel Four. This was followed by a decade working in the Art Department on feature films in Ireland, Britain and America.
Around 1991 Annie left the Film & TV industry to concentrate on illustrating and cartooning full time.
She specialises in highly detailed pen and ink drawings with the emphasis on detail. She is particular and punctual, and can work to extremely tight deadlines.
Annie has won a number of Awards: The Alfred Beit Award in 1993 & 1994, The NCEA Patent Practitioners' Award 1994, and the Illustrators' Guild Best Book Illustration Award 2003 & 2004.
Annie has illustrated about a dozen children's books including two of her own. She has also published picture books for grownups, Yeats in love, What if? And Another fine mess all published by New Island books.
A selection of Annie's work was recently added to the National Library of Ireland's permanent Cartoon & Illustration Archive.
https://blog.nli.ie/index.php/2012/02/10/yeats-in-love-joyce-skateboards-and-dreamboat-laureate/