Ross Cochrane

Lurganboy, Maide Bán, Cootehill, Co. Cavan
Email: rosscochrane@gmail.com
Telephone: 00353 8626 36269
Blog: http://rosscochrane.blogspot.com
Born in Cavan in 1978, Ross Cochrane studied at Sligo IT, the University of Wales and the University of Ulster, receiving a BA Fine Art; a PgDip / MA Fine Art and a PgCFHE, respectively.
A recipient of the Tommy Mc Loughlin memorial award, Ross has exhibited widely in Ireland and internationally, most recently at the Bluewall Gallery (2010), Leitrim Sculpture Centre (2010) and the Customs House Studios (2009). He was recently invited for a residency at the Kuntsmeile Krems, Austria (2010) in association with the Customs House Studios.
He curates exhibitions independently and through the 'WhiteRabbitProductions' group (www.whiterabbitproductions.ie); Lectures in education and delivers creative arts programs through 'OutReachOne', an education provider, primarily working with primary schools and community groups in the North West regions.
Having primarily studied as a painter, his practice is has gravitated to more multi-disciplinary approaches.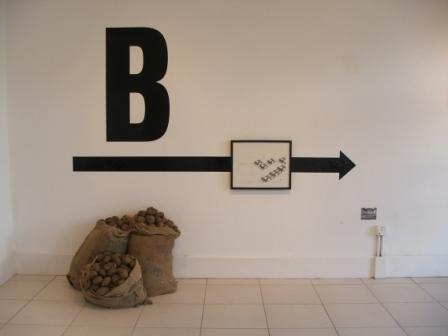 Artist Statement
The form and elements of my artwork, it's methods and processes and the use of the material exist in order to open a dialogue in relation to the importance of rediscovering and maintaining cultural memory. - To promote an awareness of the importance and fragility of this memory, and of its role in defining our future appearance and identity. A continuous thread, which lies between the past, present and future.
http://rosscochrane.blogspot.com