Ian Wilson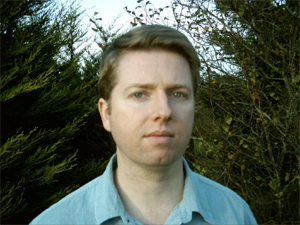 Ian Wilson has written more than 70 pieces, including a chamber opera, concertos, string quartets, piano trios and a range of orchestral and chamber music. His compositions have been performed and broadcast on six continents, and performed at festivals including the BBC Proms, Venice Biennale, Frankfurt Bookfair, ISCM World Music Days, the Cheltenham, Spitalfields and Bath festivals. In 1991, Running, Thinking, Finding received the composition prize at the Ultima festival in Oslo, and in 1992 he received the Macaulay Fellowship administered by the Arts Council. In 1998 he was elected to Aosdána, Ireland's State-sponsored body of Creative Artists and from 2000 to 2003 he was AHRB Research Fellow at the University of Ulster.
Recordings of his music have been released on the Black Box, Timbre, Riverrun, Guild, Chandos, Erasmus and Silva Screen labels and his website address is www.ianwilson.org.uk
Recent works include the orchestral pieces Licht/ung, commissioned by the 2004 Venice Biennale, and Winter finding, commissioned by RTÉ; Sullen earth for violin and string orchestra and Eigenschatten, an extended work for solo violin and live recording. His music is published by Ricordi (London) and Universal Edition.