Elaine Canning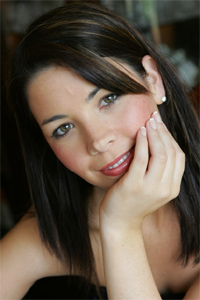 Elaine was Born in Dublin but is living in Cork, studied under the guidance of Dr Veronica Dunne before moving to London where she graduated with a BMus(Hons) Degree from the Royal College of Music. Elaine is much in demand as an International Soprano.
Her talent to date has brought her all over the world, as Lead singer in Micheal Flatley's "Lord of the Dance", Solo Performances at the Royal Festival Hall, and the Purcell Room in London, Guest Soloist with the Garda Band, Inaugural Concert with Con Biro, Solo Performances at Chamber of Commerce, Performances of various Requiem's both here and abroad, to name but a few.
Most recently, Elaine is appearing with Tommy Fleming on his New DVD and CD "A Journey Home"
Her awards to date include: The Chilver Prize, the Bolder Prize both from the Royal College of Music in London,The Fitzwilton Trust Award for Exceptional Young Talent in Ireland, and Runner Up in the prestigious Kathleen Ferrier Bursary. Elaine sang the National Anthem at the All Ireland Football Final and Replay of Dublin v Tyrone 2005 and the Ladies All Ireland Football Final 2005 in Croke Park. Other engagements included a solo performance of The National Anthem and Irelands Call in Landsdown Road for the Ireland v Romania Rugby Match Nov 2005.
Elaine sang the National Anthum at the All Ireland Semi final of Hurling and Gaelic Football 2006 at Croke Park in front of 82,500 people and the ladies All Ireland Football Final in Croke Park 2006.
In November 2006, Elaine sang the Austrailian and Irish National Anthum for the Second Test of the International Aussie Rules Championship 2006 in front of another sell out crowd of 82,500 people in Croke Park.
Elaine has Sung both All Ireland Football Finals 2007 & 2008 at Croke Park Stadium.
If you would like to get in contact with Elaine for Singing Lessons or to book her for events ie Wedding, Corporate Functions, Please contact her by email to elainecanning1@hotmail.com