Niamh Crowley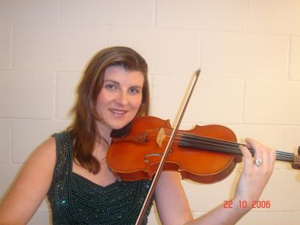 http://homepage.eircom.net/~samusic/about.htm
samusic@eircom.net
Niamh Crowley and The Sligo Academy of Music
The Sligo Academy of Music was established by Niamh Crowley in 2000 to create opportunities for instrumental tuition in the classical genre in the Northwest. The Academy offers expert tuition by fourteen experienced and dedicated teachers to 350 students in both individual and group lessons for all ages and levels. It's aim is to provide professional, personalised tuition in a friendly encouraging environment, where the musical talents of each child can develop naturally according to their potential. Emphasis is placed on developing musical skills in an enjoyable way. Concerts take place on a regular basis, giving students experience in performing from the earliest stages of their training. Tuition is available in Piano, Violin, Viola, Cello, Double Bass, Guitar, Bass Guitar, Recorder, Flute, Clarinet, Saxophone, Singing, Junior Certificate and Leaving Certificate, Musicianship, Choir and Kindermusik. Kindermusik for 4-7 year olds is designed to introduce children to music making in an enjoyable and friendly context.
Every year SAM has a number of students who are awarded Permanent tsb High Achiever Awards from RIAM. The Academy boasts two Orchestras who perform regularly nationwide including in the National Concert Hall. This year SAM has 4 students who are members of the NYSOI, NYOI and NYSO.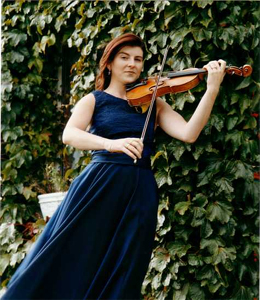 Niamh Crowley, Director or Music, graduated from the Royal College of Music, London with first class honours. She was awarded the Centenary Tagore Gold Medal for the most outstanding student. Niamh tours extensively through North and South America, China and Europe as a member of Camerata Ireland. She is a member of the innovative West Ocean String Quartet and broadcasts regularly on television and radio. She also works with the RTE Concert Orchestra and the National Symphony Orchestra. She performs regularly as a solo artist and works with many local organisations including Sligo Musical Society and Coolera Dramatic Society.