Anne-Marie Keaney Soprano BA Mus, MA, LRSM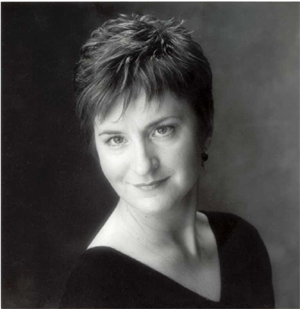 http://www.sligosinginglessons.ie
amkeaney@yahoo.co.uk
Singing Lessons
Anne-Marie Keaney offers first-class vocal tuition in Sligo town to adults, teenagers and children of all levels between the ages of 5 and 75. Anne-Marie's objective in her teaching is 'to develop the individual voice to its full potential through correct posture, breathing, vocal exercises and songs, in a friendly and supportive environment.'
Classes (30/45/60 minute) are tailored to the individual student and take place weekly on a one-to-one basis. All students of Anne-Marie Keaney have the opportunity to partake in her popular annual Christmas concert which features soloists, ensemble singing and choir.

Anne-Marie Prepares Students For The Following:
Junior-Certificate/Leaving-Certificate Music Examinations (practical and/or written)

Royal Irish Academy of Music (RIAM) Vocal/Piano/Theory Examinations up to and including Diploma level

Associated Board (AB) Vocal/Theory Examinations up to and including Diploma level

Vocal Competitions

Radio and Television Performances

Auditions

Weddings

Concert Work

University Entrance Exams in Music (practical/written)

Vocal

Ensembles (duets, trios, etc.)

Choir (as part of her annual Christmas concert)

Musicals

Singing for pleasure through the genres of folk, classical, traditional Irish, jazz, pop, musicals, rock and children's songs

Why You Should Train With Anne-Marie Keaney?
Anne-Marie brings a wealth of experience and expertise to her teaching, having performed as a professional vocal soloist (see Biography www.sligosinginglessons.ie) and professional chorister (soprano 1 in the RTE Chamber Choir) for many years in genres ranging from classical, traditional, jazz, folk, musicals and popular. Anne-Marie has over fifteen years teaching experience in vocal tuition and leaving-certificate music (practical and written). The fruits of Anne-Marie's dedication and excellent teaching are borne out through her outstanding success with students in solo singing at national feiseanna, vocal/written examinations and on the concert platform.
If you would like more information on the above, please contact 087 639 0188 or email amkeaney@yahoo.co.uk.