Carmel Gunning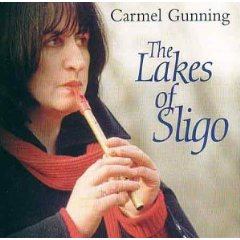 4 Church View Crescent,
Ballytivnan,
Sligo

Email: carmelgunn09@gmail.com

Telephone: +353 (0)87 6250 454
Carmel Gunning was born in Geevagh, Co. Sligo into a musical family.
She is a music teacher, musician, singer, composer, author, entertainer and researcher.
She has made numerous CDs and is the Director of Carmel Gunning International Summer School Festival of Irish Music held annually in Sligo.
Carmel tutors MA and BA students in Limerick University and has produced five CDs so far.
She has also produced to two books on Irish music and traditional singing.
Link to teh Carmel Gunning International Summer School Festival of Irish Music 2011:
www.sligoarts.ie/FestivalsandEvents/FullFestivalListing/Name,15209,en.html