Programmes for older people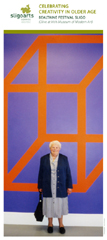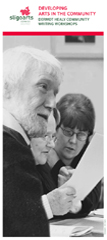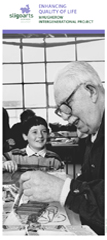 The Arts and Health Programme aims to highlight the importance of the arts and creative self-expression as a means of contributing in a significant way to people's mental, physical and social health and well being, particularly in older age. It adopts a strategic policy based approach to arts and health development by facilitating integrated arts interventions, thereby improving the quality of older people's experience in health contexts.
Objectives:
To enhance social relationships drawing on personal and group creativity, reflecting growing evidence that good relationships are a major determinant of health.

To promote better understanding of health and well-being using creative projects as a means of expression.

To initiate projects that bring communities and health promotion closer together through the use of creative methodologies to explore, disseminate and communicate health messages.