Yeats Memorial Building
Yeats Society Sligo, Hyde Bridge, Sligo

Website: http://www.yeats-sligo.com/
Phone: 071 9142693
Opening Hours: Monday - Friday 10am – 5pm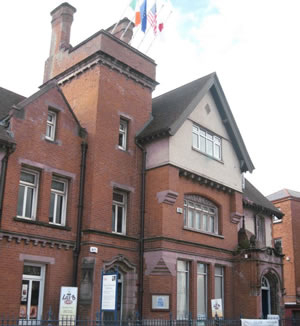 The Yeats Society began on 20th May 1957 and is the longest running society among the societies across the globe in New York, Hungary, Japan, Korea and Australia. Its purpose was to organize a Yeats Summer School, to which Tom Mullaney was appointed Hon. Secretary on 5th July 1959.
Dr. T.R.Henn of St. Catharine's College Cambridge, a native of Sligo, was advisor of Sligo's first Yeats International Summer School, held in late August 1960. He remained a guiding light for many years, and was Director from 1962 – 1968.
The School, of course, has since grown in strength and prestige and its story is told in most interesting detail in Jim McGarry's 'The Dream I Knew',(1990). The warm reception given locally to visitors and the generous sponsorship by local business people also played an important part.
In 1973, it was with enormous pleasure the Yeats Society greeted the magnanimous gesture of the Directors of Allied Irish Banks who presented the Society with their Hyde Bridge premises as a memorial to the Yeats family. This building is now the Headquarters from which the Society keeps in contact with members all over the world, and from where the Yeats International Summer School and Winter School are administered, as well as the day-to-day running of the Society.
This beautiful building lends itself well to the host of cultural and informative services provided by the Yeats Society, Young Yeats Society, Hyde Bridge Gallery, Poets Parlour, Reference library and Lily's and Lolly's cafe.
Hyde Bridge Gallery
Yeats Society Sligo, Hyde Bridge, Sligo
Website: http://www.yeatssociety.com
Phone: 071 91 42693
Opening Hours: Monday - Friday 10am – 5pm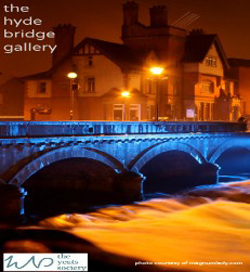 ‌The Yeats Society is delighted to announce that the Hyde Bridge Gallery has re launched with an exciting line-up of exhibitions and events.
From a national open call for submissions in July 2013, an outstanding 50 artists submitted 500 pieces of work for selection in the 2014 calendar.
The Gallery formerly known as the Sligo Art Gallery is a commercial art gallery run by the Yeats Society. The main objective of the Hyde Bridge Gallery is to encourage all artistic endeavours within the local, national and international community. It also provides space for the exhibition of contemporary art, and provides a forum for all artistic endeavours within a historical space.
Located by Douglas Hyde Bridge on the Garavogue River, the Hyde Bridge Gallery is housed on the second floor of the Yeats Memorial Building. Also worth visiting here are the Yeats Photographic Exhibition and the library which provides reading and learning space for students who wish to consult its unique collection of books, and to listen to and view the DVD collection of lectures given at Yeats Summer Schools over more than 55 years.
Young Yeats
Yeats Society Sligo, Hyde Bridge, Sligo
Website: http://www.yeatssociety.com
Phone: 071 91 42693
Email: youngyeats@yeatssociety.com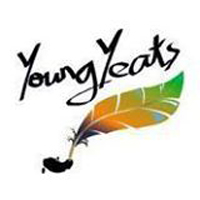 Young Yeats was launched in June 2013 and has grown and developed since then. We now have a wide Creative Arts programme of workshops within Music, Art and Writing. A monthly open-mic session which has been our most regular and popular event to date. Many local and national artists have joined us at this event.
We always happily welcome new members at any time. There are many different ways to interact with the group whether it's by attending our events, partaking in workshops, making proposals or joining our board who meet weekly to deal with the day to day of Young Yeats. Please feel free to get in contact for further information by e-mail or pop into the Yeats Memorial Building.
Art in Education
Art and the future of Society
Yeats Memorial Building, Hyde Bridge, Sligo.
Young Yeats Event
Contact: youngyeats@yeatssociety.com
In early December Young Yeats co-hosted a VEC (ETB) funded day long workshop, 'Arts and the Future of Society' which invited members of the community to discuss and engage the topic of the arts in our society, how we see it at present and how we would like to in the future. This was achieved through a series of art workshops and facilitated discussion. The day included visual art work, creative writing, sound work and photography. Young Yeats members were involved as participants, facilitators and co-ordinators.