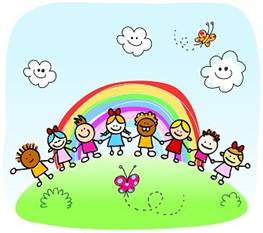 Children First National Guidelines for the Protection and Welfare of Children
The Children First Guidance launched on the 15th July, 2011 is National Guidance that promotes the protection of children from abuse and neglect. It states what organisations need to do to keep children safe, and what different bodies, and the general public should do if they are concerned about a child's safety and welfare. The Guidance sets out specific protocols for HSE social workers, Gardaí and other front line staff in dealing with suspected abuse and neglect.

Download - Children First PDF

If you have a child welfare or protection concern which you wish to discuss or report, please telephone your local HSE Children and Family Services Duty Social Worker.

Download - Contacts for HSE Children and Family Services PDF
Our Duty to Care
Our Duty to Care was published by the Department of Health and Children in October 2002. It is aimed at staff and volunteers of community and voluntary organisations of any size or type that provide services for children. It is a practical guide offering guidance on the promotion of child welfare and the development of safe practices in work with children. It also gives information on how to recognise signs of child abuse and the steps to take within organisations if abuse is suspected, witnessed or disclosed.
Child Protection Policy and Code of Behaviour for working with children/young people
Sligo County Council is fully committed to safeguarding the well-being of all the children and young people with whom it works. Sligo County Council is committed to promoting the rights of the child, including the participation of children and young people in matters that affect them. We aim to create a safe and healthy environment for the young people with whom it works and is committed at all times to ensuring their safety and welfare.

A set of child protection guidelines is operated by Sligo County Council based on Children First – National Guidance and Our Duty to Care – The Principles of Good Practice for the Protection of Children and Young People. In accordance with these documents, it is good practice for all organisations that have contact with children and young people to introduce a child protection policy. This policy also helps to provide safeguards and support for staff when they are working with children and young people.
Sligo County Council Guidelines for the Protection of Children (Policy Document) - 1,484 kbs
Each employee, member of staff, volunteer working with / for this authority is required to be compliant with the guidelines laid out in this policy where it is applicable in your work. (i.e. if your work brings you into contact with children)