Culture Night 2022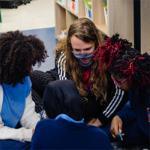 Children's
Hawk's Well Theatre
Family Celebration Day
Let's celebrate storytelling through language, movement, and play with local families! Listen to and create stories with words and movement, play games and take in some music. We'll be sharing snippets of new audio stories for young people in the Listening Party. Hear a Sci-Fi adventure with a Chilean granny, or an underwater adventure with Arabic. 3.30pm Foyer Activities - no booking required.
3.30pm Workshop - Free event, booking required.
4.30pm The listening party - Free event, booking required. Feel free to come join us!
Tickets at: https://www.hawkswell.com/whats-on/shows
2 Temple St, Abbeyquarter North, Sligo, F91 EDE9 (A)
3:30 – 6pm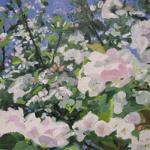 Visual art
Jonathan Cassidy Studio
Open Studio and oil painting demonstration
Visit the working studio of Jonathan who paints in oils. He has been selected twice to compete in Sky Landscape Artist of the Year. The paintings are mostly painted en plein air, and sometimes finished in the studio. You can see landscapes, seascapes and close-up paintings of nature, particularly flowers in hedges and meadows. Jonathan will start a painting at 7.15 and you have an opportunity to see an oil painting in the making.
2B Harmony Hill, Sligo, F91 XA97 (E)
7pm - 8.30pm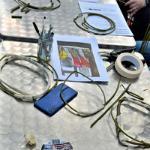 Workshop
Cranmore Community Co-Op and Kids' Own Publishing Partnership
Willow weaving workshop with Marie Caulfield
Come and see our community garden, decorated with beautiful lanterns made by our Garden Art class. Get stuck into some work with willow – we're here to help. Make some small decorations from this amazing natural material and get creative with our upcycling. With art and craft tutor Marie Caulfield. All welcome!
Cranmore Community Garden and Workshop, Cranmore Road (next to Lidl) Devins Drive, Cranmore, Sligo, F91 XCW0 (G)
6:30pm - 7:30pm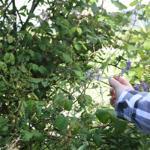 Workshop
Cranmore Community Co-Op and Kids' Own Publishing Partnership
Green Futures workshop with Sarah Lundy
Green Futures was a summer project with artist Sarah Lundy, Kids' Own Publishing and young people from the community. See our exhibition and join Sarah this evening as we continue to explore ideas about the environment, nature and animals through art. The workshop is suitable for all ages.
Devins Drive, Cranmore, Sligo, F91 XCW0 (G)
6:00pm - 7:00pm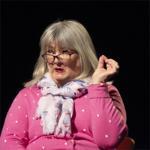 Performance
Yeats Society Sligo
My Dead Husbands Hereford Bull
Joan finds it easier to talk to a chair than to anybody else about the bull that is pestering her, her husband's death, facing up to the truth about her sexuality,
and dealing with the guilt of it all. Come and laugh and maybe cry with Joan. Performed by Bríd Quinn, Moira Mahony and Trina Healy. Written by Anne Walsh
Donnelly. Directed by Vincent McHale. In collaboration with Sligo Pride Yeats Building, Hyde Bridge, Sligo F91 DVY4 (H)
9pm - 10pm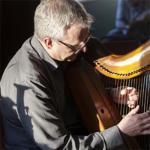 Multidisciplinary
Yeats Society Sligo
Culture Night Extravaganza
Culture Night is about celebrating the talents of so many of our communities in Sligo, so come along to the Yeats Plaza, right outside the Yeats Building at
the Hyde Bridge and join in the fun. (Rain means we will be inside). We look forward to making everyone welcome. David Lawless on harp, Peter Roberts juggling, Winnifred Ward reading her own poetry, the Indian Association with song and dance and the African Melody Group.
Yeats Building, Hyde Bridge, Sligo F91 DVY4 (H)
7:00pm - 8.30pm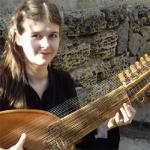 Music
Hawk's Well Theatre
Sligo Baroque Orchestra & Maria Viksnina
Sligo Baroque Orchestra present the opening concert of the 27th Sligo Baroque Festival. A programme in two parts featuring an animated performance of Les
élémens by Jean-Féry Rebel. This work is a stand-alone short ballet beginning with an eartingling musical representation of chaos.This will be followed by Maria Viksnina, who offers audiences an opportunity to hear a torban played for the first time ever in Ireland as a solo and continuo classical instrument. She will join with Sligo Baroque Orchestra in a performance of a concerto grosso by Heinichen.
Tickets at:
https://www.hawkswell.com/whats-on/shows
2 Temple St, Abbeyquarter North, Sligo, F91 EDE9 (A)
7pm - 8pm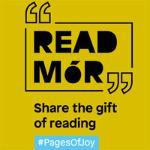 Literature/Poetry Arts
Council of Ireland
READ MÓR
A book gifting project is part of the Arts Council's 70th anniversary programme. Keep an eye out for a book conductor at Sligo Bus Station. Passengers can choose one free book from 21 different titles ranging from fiction to poetry and children's books.
Sligo Bus Station, Lord Edward St., Sligo, F91 AW02 (Q)
2pm - 10pm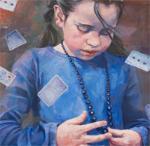 Visual art
Hamilton Gallery
Exhibition: Lapis Lazuli
17 artists respond to the iconic poem by WB Yeats, including Janet Pierce, Emma Stroude, Nick Miller, Joe Dunne. This exhibition is inspired by Ireland's Decade of Centenaries.
4 Castle St, Abbeyquarter North, Sligo, F91 P863 (L)
4pm - 8pm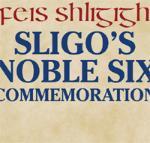 Performance
Feis Shligigh
Noble Six Remembered
Feis Shligigh celebrates the centenary of Sligo's Noble Six, with a cultural programme of music, history, pipe band and poetry. Funded by Sligo County Council. Full event details here:
http://www.feis-shligigh.ie/
Sligo Southern Hotel, Strandhill Rd, Sligo, F91 EW24 (O)
4pm - 10pm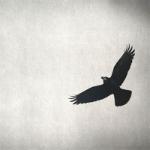 Visual art
Hyde Bridge Gallery
Meet the Artistevent with Matthew Gammon
Join Matthew Gammon for an informal tour of his solo exhibition, An Dáil Cleite/The Feather Assembly. You will also have the opportunity to view and discuss his work.
Yeats Building, Hyde Bridge, Sligo F91 DVY4 (H)
4pm - 8pm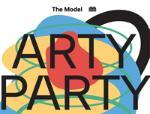 Music
The Model Sligo
Arty Party
Art, craic and music at the Arty Party, hosted at The Model Sligo by the group, Binder (formerly Art For Blind). Featuring guest DJs, children's activities and more.
The Mall, Rathquarter, Sligo, F91 TP20 (D)
7:30pm – 10pm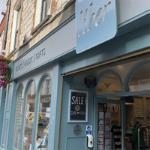 Music
Liber Bookshop
Strings and Books
Liber Bookshop will host harpist David Lawless to play traditional Irish music among the books. David plays the Gaelic Harp, or Cláirseach, the ancient instrument of Ireland.
35 O'Connell St, Sligo, F91 X32H (R)
5pm - 6pm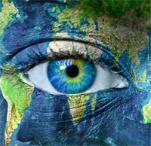 Workshop
Blue Raincoat Theatre
Painting Earth 2050
How do you see the world in 2050? Come and paint your vision directly on the foyer floor. All ages are welcome to take part in this free family event.
The Factory, 3 Lower Quay St, Sligo, F91 H327 (I)
6pm - 8pm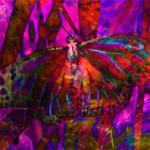 Gallery
The Model Sligo
In the long now – Curated by aemi
This exhibition at The Model Sligo is curated by aemi (artists experimental moving image) and places work by Irish contemporary film artists in conversation with three titles by international practitioners. All are innovating approaches to the moving image as an artform. Other exhibitions (Century, It's not all just misery & One Hundred Steps) will also be open on Culture Night.
The Mall, Rathquarter, Sligo, F91 (D) TP20
4pm - 7pm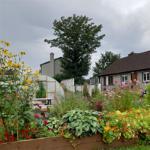 Biodiversity
Cranmore Community Co-Op and Kids' Own Publishing Partnership
Being Creative in the Community Garden
Explore our community garden and tree nursery with biodiversity tutor Daithí Lavelle. See work from Green Futures, a young people's project with artist Sarah Lundy and Kids' Own Publishing. And sit under our willow lanterns and try a slice of pizza from our new clay oven (pizza from 7pm onwards).
Devins Drive, Cranmore, Sligo, F91 XCW0 (G)
5:30pm - 8:30pm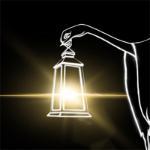 Street Art
Sligo Arts Service
'Morrígan' The Phantom Queen
Morrígan, The Phantom Queen, will walk the streets of Sligo. A shapeshifting Goddess with an affinity for all living things, she is guardian to the land. Keeper of fate and purveyor of prophecy. Morrigan's spirit will travel through the town, bestowing blessings of good fortune to those she meets. Created by artists Hannah Dobson & Eoghan Hegarty.
Streets of Sligo
6pm - 9pm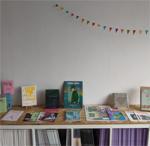 Visual art
Pulled Studio
Open Studio
Come along to our open studio for an introduction to Pulled, a screen printing studio on Riverside, also home to artists Ruth Clinton & Niamh Moriarty and Sligo record label,Distroy. Joining us during the evening will be Sukie Zines library, a community & educational project archiving LGBTQI+, feminist &
anti-racist zines.
Block B, Millbrook, JFK Parade, Sligo, F91 DC4H (P)
5pm - 7pm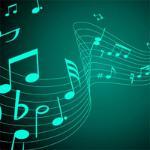 Music
Sligo Arts Service
Sing Our Hearts Out
Come to Sligo Train Station and embrace the rich cultural form of singing, where we will come together in true Irish spirit and sing our hearts out! Song words will be available to you on the night, all you need to bring is your voice! Created by artist Michele Feeney.
Sligo Train Station Abbeyquarter North, F91 K752 (C)
6.50pm - 7.30pm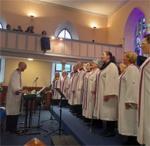 Music
Sligo Gospel Choir
Open rehearsal and performance
Join Sligo Gospel Choir at an open rehearsal (at 6.30 p.m.) at the start of their season. You will learn to sing some simple gospel songs in harmony. The choir will give a short performance at 7.15 pm. – everyone who attended the rehearsal is invited to join us at the front for the songs learned earlier. Come for the rehearsal, concert, or both, and experience the joy of gospel singing!
Sligo Presbyterian Church, Church St, F91 A312 Sligo (M)
6.30pm- 7:45pm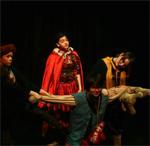 Theatre
Sligo Youth Theatre
In Quest of A Play
The play takes place in a drama studio where the cast need to find a plot and a story they can all agree on. Watch as they search for a satisfactory story arc and as they try to agree on a title, an ending - and in fact everything. Booking is essential via eventbrite.
The Fridge, Lower Quay St, Sligo, F91 FX45 (B)
6, 7 &9pm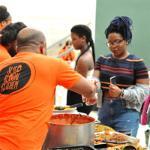 Food
The Model Sligo
Global Kitchen
Sligo Global Kitchen: Bringing diverse and multi-cultural communities together to experience food and music from around the world. Traditional Ukrainian
food will be served together with classic SGK dishes at Sligo's most communal table.
The Mall, Rathquarter, Sligo, F91 TP20 (D)
6pm – 7.30pm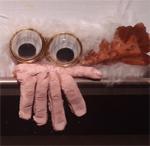 Storytelling
Hearts Desire Café
Mammy, I made this … what is it?
Storyteller Ultan de Burca knows the power of a good story. Join him for a good coffee and a story with a difference.
Stephen St, Car Park, Sligo, F91 DN79 (K)
7pm - 7:30 pm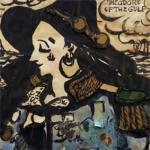 Children's
Yeats Society Sligo
Pirates in Chalk
Yeats Building hosts a fun opportunity for children to draw pirates (and butterflies, castles, robots - whatever you like) on the great big floor in its Exhibition room. Led by artist Rebecca Massey
Age: 5+

Yeats Building, Hyde Bridge, Sligo F91 DVY4 (H)
4pm - 5pm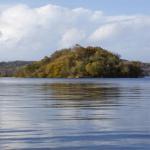 Literature/poetry
Yeats Society Sligo
..of clay and wattles made
Men's Sheds Sligo will install a hand-built Yeatsian cabin in the Exhibition Hall in The Yeats Building. The audience will launch the cabin by joining together
to read The Lake Isle of Innisfree, WB Yeats famous poem (words provided)
Yeats Building, Hyde Bridge, Sligo F91 DVY4 (H)
6pm - 6.30pm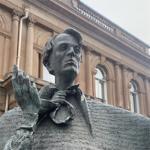 Performance
Yeats Society Sligo
Dress Up As Yeats
Inspiration and innovation are all you need on Culture Night. Whether you're six or 66 - whatever age - dress up as WB Yeats and meet at the Yeats Statue for a great big fun photo, And some cash prizes for the best, worst, funniest and silliest version of Ireland's national poet Yeats Statue at Ulster Bank
Stephen St, Sligo, F91 FH22 (J)
5:30pm - 6pm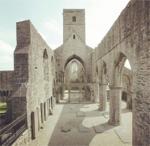 Music
Sligo Abbey
Trad Music at The Abbey
Come and see traditional Irish Music at Sligo Abbey. The Abbey will be open until 8pm allowing you to enjoy the space at dusk. The music performance is between 6.30pm - 7.30 pm.
Abbey Street,Sligo, F91 K796 (N)
6.30pm - 7.30pm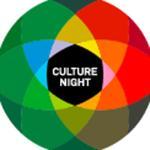 Music
Hawk's Well Theatre
THE SLIGO MAID
Carmel Gunning will perform a mix of new music and some well seasoned tunes and songs and her own favourite traditional songs. She is a virtuoso tin whistle player and will be joined by her special guest, Sophie Hanley from Sligo - a champion under - 12 flute and concertina player.
2 Temple St, Abbeyquarter North, Sligo, F91 EDE9 (A)
9pm - 10pm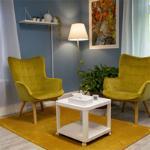 Support
Sligo Rape Crisis Centre
We Act Campaign
As part of the We Act Campaign, Sligo Rape Crisis Centre CEO David Madden will give a short introduction to their services and show visitors around the
centre.
Kempten House, Kempten Parade, Sligo, F91 DP74 (F)
5.30pm – 6.30 pm
Back to Arts News