Film Presentation Night - Culture Night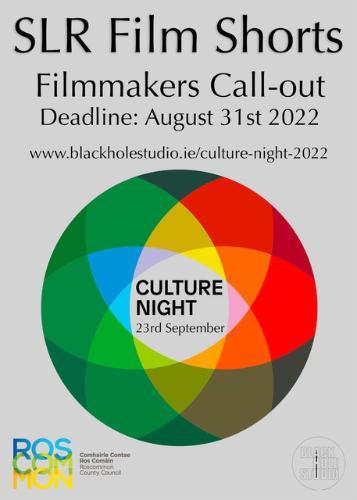 Black Hole Studio are presenting a series of short films as part of Culture Night 2022 in Boyle, Co. Roscommon.
It will feature the work from filmmakers in the SLR region (Sligo, Leitrim, Roscommon) and we would like to invite anyone who has films they wish to be considered for the event to submit them via the Black Hole Studio submissions page (https://www.blackholestudio.ie/culture-night-2022).
Any film genre up to 20 minutes long can be submitted up to midnight on 31st August. Further details available on the web page.
Back to Arts News