Creative Heartlands Meetup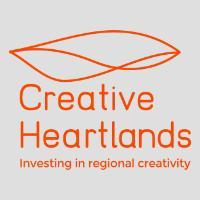 You are invited to the first online Creative Heartlands Meetup for 2022. Taking place February Tuesday 22nd at 11am.This is an informal zoom session where you can hear from Brian Kelly and Stuart Lawn, the two project managers for Creative Heartlands, and get more info on the equipment, training and resources that the project is bringing to the Leitrim, Sligo and Roscommon creative communities. There will be plenty of time for questions and answers and this is a great opportunity to meetup with fellow creative practitioners across the northwest region. Grab your beverage of choice, engage in some conversation and help us shape the future of the Creative Heartlands.
Creative Heartlands is a 3-year project developed by Leitrim, Sligo and Roscommon Arts Offices and Local Enterprise Offices to strengthen economic growth and sustain existing enterprises in the film sector and in the design and digital fabrication sector. The project aims to build on the existing structures and infrastructure in the region to sustain and grow the creative sector across the three counties.
Creative Heartlands is inviting you to a scheduled Zoom meeting.
Topic: Creative Heartlands Meetup
Time: Feb 22, 2022 11:00 AM Dublin
Meeting ID: 867 9027 8277
Passcode: 452759
Back to Arts News