Creative Facilitators Wanted across NI & Sligo, Leitrim, Cavan & Monaghan

We Need You!
Verbal is recruiting a team of freelance facilitators to deliver all of the creative Storyteller programmes to adult groups in multiple regions across Northern Ireland and the Republic of Ireland.
Each programme consists of 6 sessions (online or face-to-face) in either Creative writing, Visual art, or Digital storytelling.
Training will be provided to support you in delivering a creative outreach programme.
What Do You Need?
We are searching for enthusiastic, committed, flexible and conscientious individuals.
Must be interested in utilising your creative skills within a recovery framework and have a passion for improving wellbeing within the community.
Experience in facilitation or mental health desired but not essential.
How to Apply?
Email creative-recovery@theverbal.co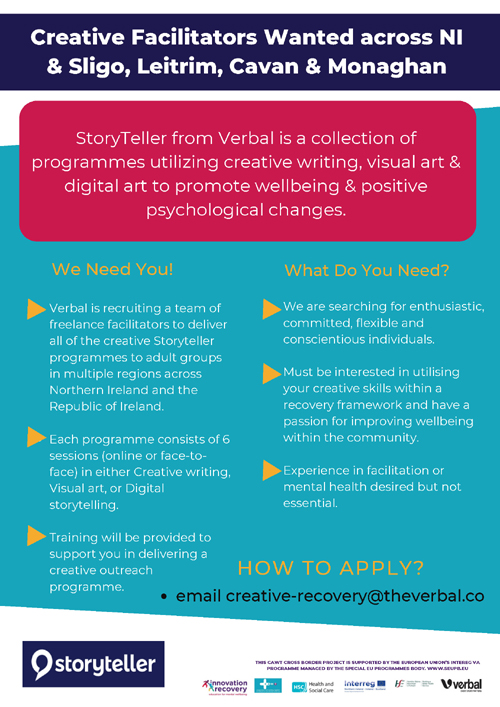 Back to Arts News