Sligo Children's Community Garden
'Creating bonds with the children, through the sharing of story and tale.'
We are Sligo Children's Community Garden (SCCG) and were formed during the summer of 2020. Our overall aim is to create an outdoor growing and a creative learning space, to help promote the 'grow your own' ethos, and raise environmental awareness among children and families alike.
With the extra segregation placed on individuals and families during the challenging times of the Corona virus, we aim to provide a space to re-grow community bonds and facilitate children's education and creativity outdoors within the natural environment. In addition, we aim to engage people within the community to make a difference on the ground while providing knowledge and experience to make change within the wider community.
The group hopes to build on the connections made in 2021 to grow the project with an intergenerational event planned to link in with the Bealtaine Festival Sligo 2022. The project is supported by Sligo County Council Arts Service through funding from Creative Ireland (Sligo) 2021.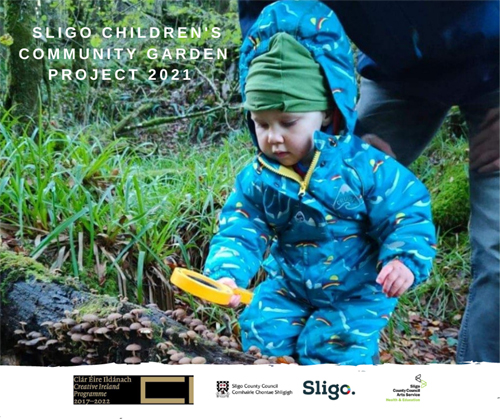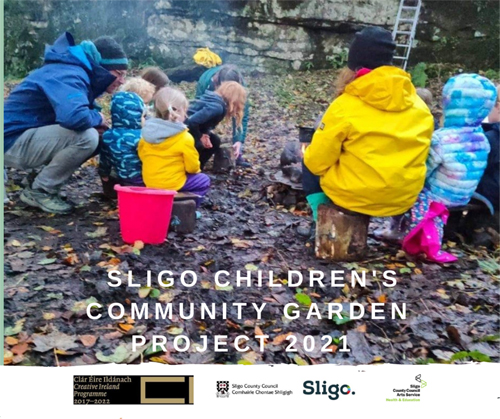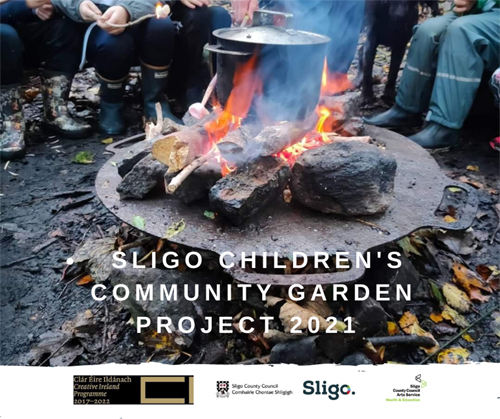 Back to Arts News