Open Call - 'Time At The Well' Artist Opportunities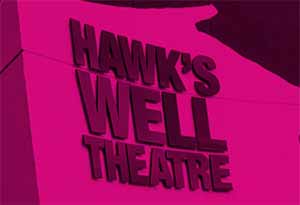 Hawk's Well Theatre, Sligo is delighted to announce they are now accepting applications for their annual performing artist short residency scheme. 'Time at the Well' offers short residency opportunities to performers, and is open to practising performance artists with a proven track record.

The successful applicants will receive, a budget of up to €5K to support the development of new work. They will also be provided with space and time on the Hawk's Well stage during the residency.Two of the selected artists will also receive a one-week residency at the Tyrone Guthrie Centre.

To apply please send a completed application form and accompanying budget to director@hawkswell.com by Friday 10th September 2021 at 4pm. For further details on how to apply please visit www.hawkswell.com
Back to Arts News