Create & The Model residency recipient: Nadia Tamerji
Create and The Model are pleased to announce Nadia Tamerji as the recipient of the 2021 Artist Residency Award. This award was designed for collaborative socially engaged artists who have first-hand experience of displacement and/or are shaped by histories of intergenerational migration. The residency will take place at The Model in Sligo and provide opportunities for research, exchange, networking, and learning and is aimed at a professional artist who is interested in developing or consolidating their collaborative/ socially engaged arts practice. The residency will run over four weeks in September 2021.
This residency is funded through the Arts Council of Ireland's Artist in the Community Scheme, which is managed by Create. It is supported by Sligo Arts Office and is offered through a partnership between Create and The Model.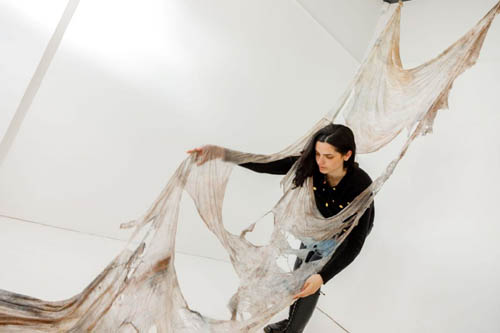 Nadia Tamerji is a recent graduate of the Institute of technology, Sligo. She grew up in County Meath in an Irish and Lebanese household. Her ambition is to gain varied experience to create artists run organisations that supports national and international arts. She envisage this haven to be in partnership with Middle – Eastern, African, Asian and Indigenous organisations to ensure cultural inclusion.
This award will allow her to connect her research with social engagement. She is particularly interested in engaging with ethnic communities who are navigating rural life. Her current practice is concerned with skin and how it is conditioned in historical and contemporary contexts. The residency will help her to solidify and experiment with her research methodology.
Back to Arts News