Artist in the Community Scheme Information Session & Collaborative Clinic
As part of the Festival, Create are hosting online information sessions and Collaborative Practice clinics in partnership with Cairde Sligo Arts Festival, supported by Sligo County Council Arts Service in association with Exchanges Sligo. The session will be led by Áine Crowley, Programme Manager, Arts and Engagement, with Jijo Sebastian, film-maker and previous AIC Scheme recipient, and is available to artists throughout Ireland.
This will be followed by collaborative practice clinics exclusively open to Sligo artists on July 8th that will focus on: Budgeting, Communications and Dissemination, Production and Digital Platforms and Evaluation. Artists and groups will need to attend the information session and preferably come to the clinic session with a project in mind in order to book.
For full details and to make a booking follow this link.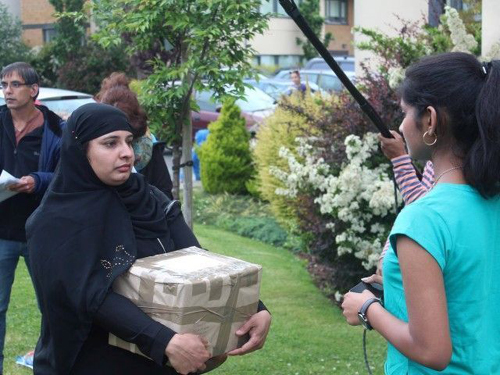 Box by Jijo Sebastian and Indo-Irish progressive thinking community Neuron, recipient of the 2015 Artist in the Community Scheme Project Realisation Award. Image courtesy Jijo Sebastian
Back to Arts News