Hawk's Well's Cultural Companions Call Out For Summer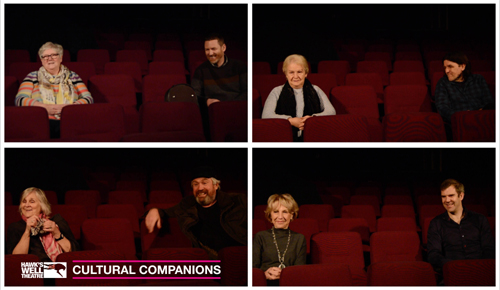 The Hawk's Well Theatre is inviting new participants to join their 2021 Cultural Companions programme, which proved so popular last year. If you are aged 50 years or older and cocooning alone they would love to hear from you!
May is the month when the Bealtaine Festival engages people from all over Ireland to foster and inspire creativity among older people and to promote the skills, experiences and exposure that can lead to a rich creative life. The Hawk's Well is aiming to have artists paired with older people by the month of May. Local artists will be paired with people cocooning alone based on their shared cultural interests. Over the course of the summer, the paired artists and hosts will spend time getting to know each other through a series of conversations, after which the artist will create an original piece of work inspired by the host and their conversations together. This new piece of work will be performed in the host's own home to an invited audience in due course when such an interaction is allowable.
Máire Dufficy took part in last year. Speaking on her experience of teaming up with musician Kieran Quinn cocooner Máire said; "honestly, I think the first time Kieran came to the house, we didn't talk about music at all!" She enthused, laughing; "It was like a therapy session; I told him everything! I told him all about my life, and we got on very, very well, I must say. We got on extremely well".
Ann Murray was paired with theatre artist Seamus O'Rourke in 2020. She speaks highly of the initiative, "it was great actually, because it woke me up. I was sort of in a semi-comatose state with lockdown, and I'm not doing anything and you can't go anywhere – I can only speak on the phone. And it was great. He came in, and it was just so funny. We just enjoyed each other's company".
The theatre is particularly interested in letting people aged 50 years or older and cocooning alone know about this enjoyable and most rewarding programme.
If you'd be interested in joining, or would like to chat about getting involved, please call Box Office on 0871371018 or email Maeve at: maeve@hawkswell.ie
The Hawk's Well Theatre Cultural Companions programme is supported by Age & Opportunity Ireland, The Arts Council and Sligo County Council.
Back to Arts News