Take a Walk for Me project 2020-2021
Sligo County Council, through the Sligo Healthy Ireland Fund 2019-2021 has commissioned four artists; Michele Feeney, Laura Gallagher, Sarah Sexton and Karen Webster to creatively capture Sligo walks to explore the relationship between people and their environment.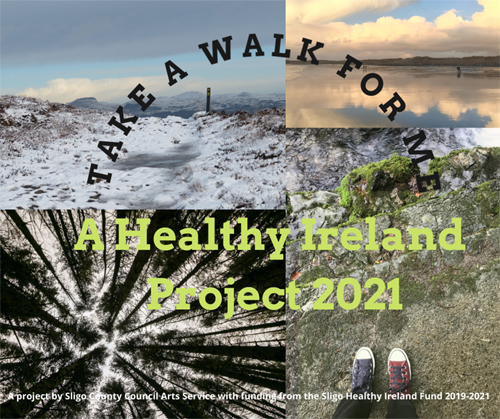 The idea around the Take a walk for Me project is to present an opportunity to support Older People's wellbeing during the pandemic, to creatively connect with them during a time of social isolation.
This is a time when so many people are missing their favourite walks which might be just out of reach.
The 'Take a Walk for Me' project aims to explore four walks (which adhere to the current level five restrictions)
Rosses Point coastal walk
Glenwood Abandoned Village - A walk up into Glenwood in the Ox Mountains
The Sligo Way – the Ballygawley Mountain section - from Union Wood to Lough Lumman
Sligo Town to the Tobernalt Holy Well
These walks will be captured through song, visual imagery, written word and soundscape recordings whilst also investigating the history of walking and its social meaning.
A selection of the visual imagery and written word created will be presented as postcards during the Bealtaine Festival Sligo May 2021 and will be distributed widely throughout the community via Active Age groups, Walking groups, Men's shed groups and Nursing Homes.
For the duration of the project the artists will share with the community their ongoing creative process, via social media/ local radio/local press.
---
Laura Gallagher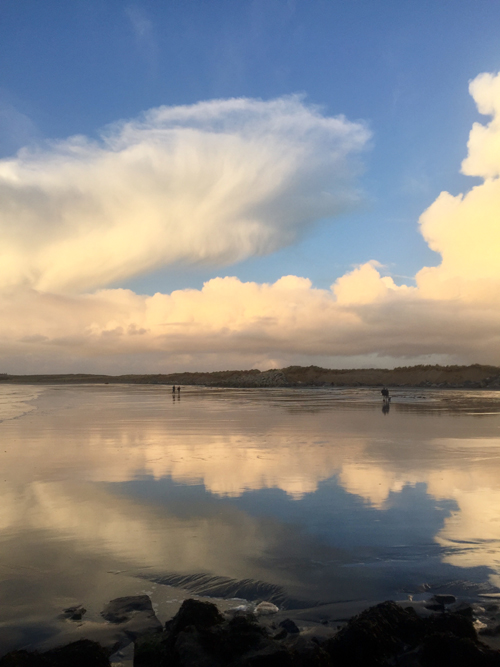 SOCIAL EXPRESSION, WALKING IN MODERN DAY LIFE
Research text by artist Laura Gallagher, part of 'The Take a Walk for Me' project 2021
Do we ever reflect on the act of walking and what it can mean? The act of walking can articulate political meaning and be one of the most radical things we can do. It demonstrates a power in movement. In her book Wanderlust Rebecca Solnit shares a range of interesting facts and histories relating to why we walk and what it means. She looks at walking together as a form of social expression, using it as a tool to bring about a more equal world and how collective public acts make a difference in shaping our futures.
To read more, download Laura's full research document.
Take a Walk for Me - full research document by Laura Gallagher (PDF) - 726 kbs
Michele Feeney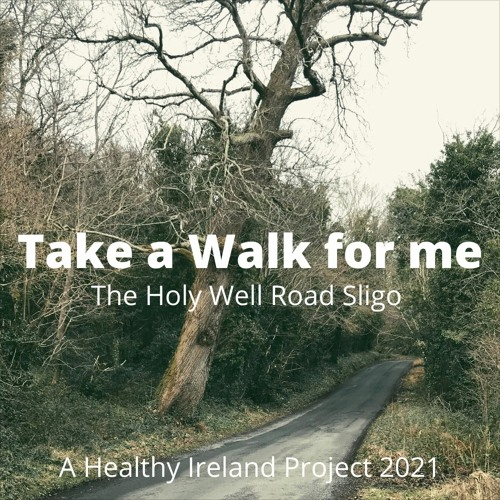 Michele has been exploring The Holy Well Road in Sligo taking photos, recording sounds, writing music to convey the tranquility and imagining the stories the surroundings could tell her.
Take a Walk for Me - Podcast by Michele Feeney
Back to Arts News