Lily Lolly Yeats - Festival of Art and Craft
This annual Fine Art and Craft Festival, celebrates the legacy of embroiderer Susan and printer and watercolourist Elizabeth Yeats, affedionately known as Lily and Lolly.
The festival provides an opportunity to learn more about the history of craft in Ireland and encourages participants to increase their skills through a series of craft workshops, talks and events. We also strive to promote artists and craft workers in the region through a series of exhibitions.
Lily Lolly Yeats Festival runs in collaboration with Yeats Day Festival 13-16th June, 2019 & Yeats Society Sligo. Visit yeatssociety.com for programming.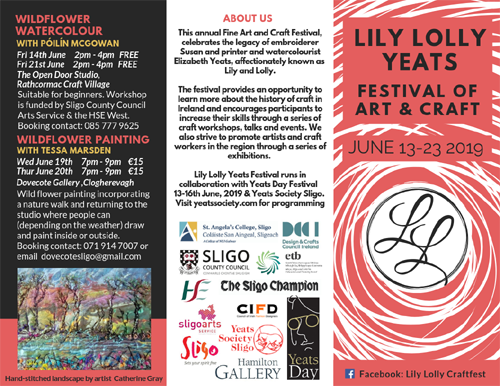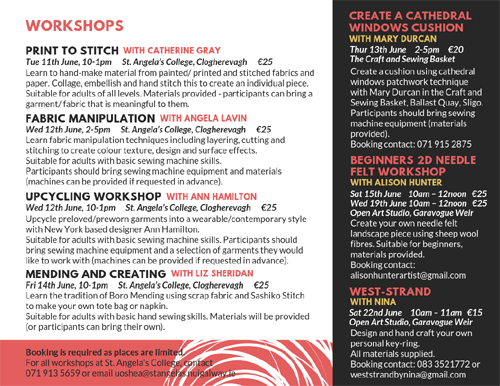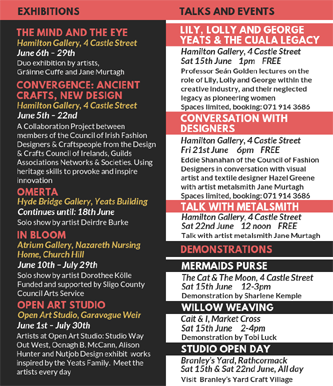 Back to Arts News