A Country Under Wave July 15th - 29th 2017

Blue Raincoat Theatre Company's annual celebration of the theatre of W. B. Yeats. Our 2017 festival runs from the 15th to 29th of July, coinciding with the 58th Yeats International Summer School and Tread Softly...Sligo's annual Yeats festival.
Tickets available online from www.blueraincoat.com or the Sligo Tourist Office on O'Connell Street.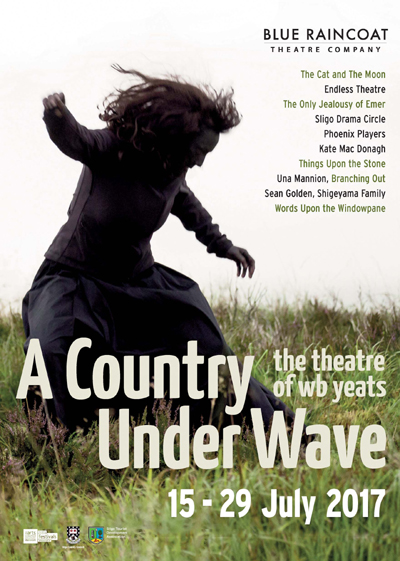 Back to Arts News