Pathway Exhibition in Nazareth Nursing Home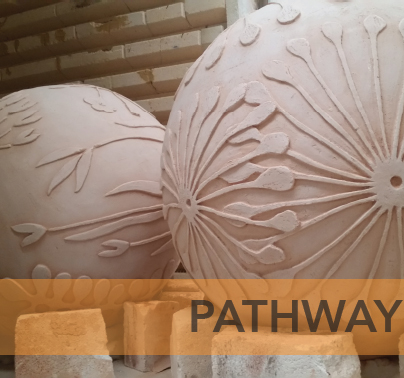 Atrium Gallery - Nazareth Nursing Home - Church Hill, Sligo.
Friday, 26 May 2017, 2-4pm
'Pathway' is a collaborative art commission between residents of Nazareth Care Village and artists Catherine Fanning and Brigitta Varadi.
Twelve sculptural ceramic artworks have been designed and made for the grounds of the Care Village. Preceding the sculptural work an exhibition will show the interaction and journey the project took over a nine month period.
The commission is funded by the Per Cent for Art Scheme, managed and administered by Sligo County Council Arts Office in partnership with Nazareth Housing Association.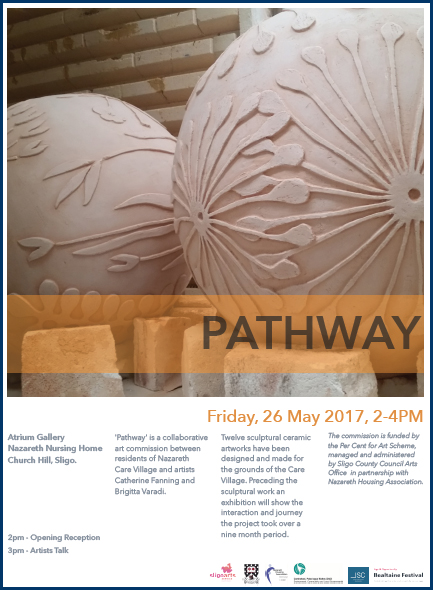 Back to Arts News