Bringing to life music of the 17th and 18th Centuries
Sligo Baroque Orchestra was founded as Sligo Early Music Ensemble in 1990.
It has performed well over one hundred concerts in Sligo town as well appearing in all counties in the North West;
Guest soloists have included Barra Boydell, Eleanor Dawson, Erika Takano, Stephan Forck, Stefan Fehlandt, Elisabeth Gillen, Peter Browne, Aileen Cahill, Niamh Crowley and Nicola Cleary.
With a vast repertoire, the SBO enjoys bringing to light works from unfamiliar composers alongside those of the giants of the Baroque era – Bach, Handel, Telemann, Vivaldi, Corelli – forgotten names like Fasch, Georg Muffatt, Quantz, Hasse, Alesandro Scarlatti, Lotti...
The SBO has also performed classical programmes of music by Mozart, Haydn, Beethoven...
The orchestra has also rejoiced in being a remarkably inclusive body – with almost always a number of members of school age and everything up to those in retirement; it includes professional musicians, gifted students and good amateur instrumentalists; and also includes musicians who primarily inhabit different musical worlds – the uniting characteristic being a passionate enjoyment and belief in making live music.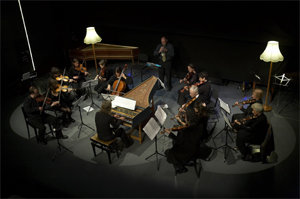 The Sligo Baroque Orchestra is always delighted to hear from instrumentalists interested in joining, or from venues or organisations with an enquiry about a performance
Contact: Rod Alston sligobaroque@gmail.com