Symposium - Sectarianism and Identity in Ireland Today
Saturday 11th September, 10am - 5pm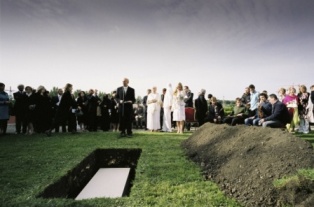 To coincide with Jack B Yeats: The Living Ginger, The Model is delighted to present a major symposium exploring themes of socio-political identity in Ireland today. Taking the work of the Yeats brothers as its touchstone, this symposium examines shared histories and the shaping of political identities in Ireland, with a particular empasis on the role of art, literature, the media and popular culture
Symposium Schedule
10am Registration and Coffee
10.30 Chairperson's Introduction
10.45 Keynote Address Brian O'Doherty
11.30 Questions and Answers
11.40 Speaker Dr. Mike Cronin
12.25 Panel Discussion
1pm Lunch
2.15 Chairperson's Introduction
2.30 Speaker Duncan Campbell
3.15 Questions and Answers
3.45 Speaker Susan McKay
4.30 Open Discussion
5pm Close
Registration
This symposium is free of charge. Registration is required, to register please contact tickets@modelart.ie or call +353 71 914 1405.
Registration closes on Wednesday 8 September.
For further information go to www.themodel.ie
The Outsider: Sectarianism and Identity in Ireland Today is taking place as part of the Yeatsian Legacy Project, delivered by Sligo Arts Service, The Model and partners.
The project is supported by the PEACE III Programme, managed for the Special EU Programmes Body by Sligo County Council on behalf of Sligo Peace and Reconciliation Partnership Committee.

---
Jack B Yeats - The Living Ginger Exhibition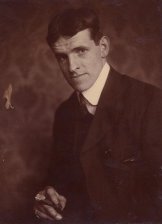 Jack B. Yeats' artistic output reveals a fascination with characters that lived on the margins of society – those who in his own words had "something of the living ginger of life in them." Over a career spanning seven decades, Yeats repeatedly painted the tramps, travellers, circus performers, drunks, sailors and gypsies that populated his youth in Sligo. These characters are often represented as lone figures in scenes that set them apart from the rest of society.
Yeats watercolour period lasted twelve years; starting in 1898 and coming to an abrupt end when he moved into oils in 1910. This exhibition looks at the characters that populated his early work in watercolours. These works, as with his early experiments with oils in the 1920s, and his later wildly romantic, apocalyptic visions of the forties and fifties – often have at their heart a sense of dislocation and displacement. It is from these early works that the roots of his later mystical and allegorical works in oil began to grow.
This exhibition is an exploration of Yeats beginnings as an artist in the watercolour medium and it examines themes and techniques which developed throughout his career. The same themes will be examined in greater depth in a major exhibition entitled Jack B Yeats; The Outsider guest curated by Brian O'Doherty which will open on 5 February 2011.
Inside Out/ Outside In - Free childrens workshops
This exciting children's programme will begin on Sunday, 25th July, to coincide with the Jack B Yeats exhbition The Living Ginger. Yeats loved painting people, especially clowns, vagabonds, street performers and sailors who in his own words had "something of the living ginger of life in them."
It kicks off with amazing aerialists Barren Carousels from the Belfast Community Circus on Sunday 25th July, and then a special eight-week Saturday afternoon programme of workshops in dance, visual art, music and drama will follow. ArtTrap lovers will not be disappointed.
Please click here for full listing The Model July Event - 1,265 kbs