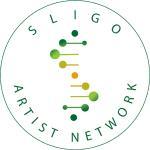 Sligo Artist Network, a network/ group made up of a range of creatives from Co Sligo/ the North West, was founded in 2019 as a Creative Sligo Open Call project, now numbering over 280 members.
The network's facebook group is now an important virtual space for members, especially with the impact and implications of Covid-19. As all members can post to the facebook page there is always a constant supply of content, managed and updated regularly by the administrator. The Sligo Artist Network gives creatives the opportunity to avail of information sharing, training, supports, up-skilling etc. The network is organic in nature allowing the direction to come from the network community, which will expand and grow as creatives join the facebook group. The Network works with the Creative Ireland Culture Team and other agencies to explore opportunities to assist creatives to work together, to support and to mentor each other.
The Sligo Artist Network facilitates peer support, and create opportunities to exchange and learn from fellow creatives. Develops platforms for sharing of information, knowledge, experiences, communication and engagement.
You can request at any time to join the Network this is done through facebook. Request to join via the Creative Space.... Artists of Sligo facebook group. Answer a few membership questions and wait to be approved.
The network is run and managed by Visual Artist & Freelance Arts Participation Co- ordinator /Administer, Catherine Fanning.