Tommy Weir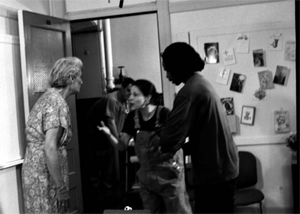 http://www.janeypictures.com/
info@janeypictures.com
Tommy Weir of Janey Pictures, has moved, over the course of his career, from curating in the visual arts, through managing design projects, to film producing.
Born in Dublin and with experience in the United States and Ireland, Tommy has been involved with cultural productions since the seventies. After studying Philosophy and Mathematics, he worked in the Douglas Hyde Gallery and became the Visual Arts Director of the City Arts Centre gallery in Dublin He was responsible for key exhibitions of many of Ireland's leading contemporary artists, including Dorothy Cross, the group Blue Funk, Nick Miller, Shane Cullen and Fionnuala níChiosáin.
He moved to New York during the early Nineties and became involved in publishing and design. As their Director of Design he managed the development of the corporate identity for BAM, the Brooklyn Academy of Music, a large multidisciplinary theatre in New York. He was then employed by Pentagram, an international design partnership, to manage large identity projects for various cultural clients such as Broadway shows (Bring in da'Noise, Bring in da'Funk, Triumph of Love), Theatres (the Public Theater), Museums, (the American Museum of Natural History), clubs (Catch a Rising Star) and fashion (Anne Klein, IZOD).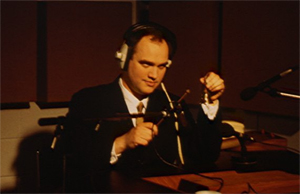 - The Angelus by Janey Pictures
Returning to Ireland he set up Janey Pictures, a film production company, with Marian Quinn. They have produced several shorts, including Come To and The Angelus. He has several film projects, both features (32A, Blood's Cross, The Dam, Son) and shorts in development. In 2001 he acted as Associate Producer on the feature film Mapmaker, directed by Johnny Gogan, shot in Sligo, Leitrim and Fermanagh.
He has a keen interest in technology and it's impact upon culture and artistic practice. He teaches digital media to the Fine Art students in Sligo IT.
Email: info@janeypictures.com
Web: www.janeypictures.com