Pink Lime Video Productions
Pink Lime Videos Productions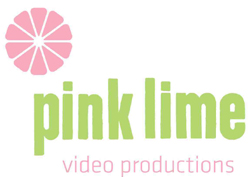 http://www.pinklimevideos.com/
087 6571221
Caroline Clancy graduated from DCU with a BA (hons) in Communications in 2000, where she trained and mastered in video production. She is now a videographer with 10 years experience producing short films and documentaries, promotional DVDs, event documentations, and unique and stylish wedding DVDs. In January 2009 she established her own business Pink Lime Video Productions.

Caroline's DVDs offer a departure from the norm as she tends to shoot with an artistic, creative and very distinctive style. Her wedding DVDs have been described as delightfully original, contemporary, chic, innovative in their style, and very relaxed in their approach. In her corporate and documentary projects she has been commended for her creative thinking, her gift of putting people at ease, her enthusiastic approach, skilful editing, and her dedication to delivering on time and on budget.
Her clients include The Model Arts and Niland Gallery, Cancer Care West Galway, Sligo Arts Office, HSE, Older and Bolder Campaign Dublin, Bridgestock Ltd and Sligo LEADER Partnership.