Leon Quinn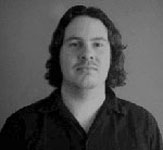 http://www.reverbstudios.ie/
Shannon View,
Tully,
Jamestown,
Co. Leitrim.

076 6025555 – 0877991690

Reverb Studios is a small Multimedia Design Studio situated lake side in the small, picturesque village of Jamestown. It was founded in early 2005 by Leon Quinn, a computer whiz kid and general technophile! Leon has always had an interest in the Creative Arts having previously been a Musician, Songwriter and Poet and the introduction and proliferation of the modern PC has provided a new and highly effective stage on which to work.
Reverb Studios operate in the modern field of Hi-Tech Multimedia Design covering Video Editing, Audio Production, Web Site Design, DVD Authoring and general Graphic Design Medias and are specialists in Web Site Design and Photo Restoration. All Design work is carried out on high-end computers using the latest Pro Software. We also have a fully equipped, computer based Music Recording Studio.
Reverb Studios started out by concentrating on the Artist and Musician market to offer these people an affordable outlet to having their work publicised. That is to say, the services provided were aimed mainly at emerging Artists who required inexpensive Demo Recordings, Websites, CD Cover Designs, etc… Reverb has since naturally expanded to encompass not only Artists but anyone who requires any kind of Multimedia design work no matter how technical!

Contact details:
Shannon View,
Tully,
Jamestown,
Co. Leitrim.
076 6025555 – 087 7991690
www.reverbstudios.ie
info@reverbstudios.ie